Rolls-Royce, Birmingham
---
At Rolls-Royce we design, develop, manufacture and service integrated power systems for use in the air, on land and at sea.

Bookings now closed! Book your place before 12 noon Thursday 31 Jan.
Learn what it takes to supply products and services to a global competitor like Rolls-Royce
You are invited to come Inside Rolls-Royce Control Systems with the MAA by:
Robin Hill, Head of Electronics, Rolls-Royce and Director, Midlands Aerospace Alliance
Andrew Mair, Chief Executive of the Midlands Aerospace Alliance.
Rolls-Royce Control Systems designs and produces engine control software, electronic engine controls (EEC), fuel metering units (FMU), fuel pumps and engine actuators for a large number of common commercial and military aircraft. Together these parts comprise the control system for a jet engine, responsible for delivering the correct amount of fuel and maintaining engine safety.
This one-day intensive site visit for a strictly limited group is designed to make sure you -- as an aerospace supplier or potential aerospace supplier -- have the knowledge you need to meet the purchasing requirements of global companies such as Rolls-Royce.
Update! Who will you meet at Rolls-Royce Control Systems?
Robin Hill, Head of Electronics, MAA Director and Chair, MAA Technology Development Group
Chris Weir, Engineering & Technology Executive – Control Systems
Steve Dennison, Chief of Technology - Control Systems
Simon Hatton, Supplier Management Executive, Control Systems
Michael Moreton, Global Category Manager, Indirect Procurement, Rolls-Royce
John Macarthur, Electronics Industrialisation Manager, Civil Aerospace
Plus the hosts of the in-depth tour of facilities!
Agenda for the day
08:45 Delegates arrive
09:30 Rolls-Royce Control Systems, future business strategy, organisation structure, future technology directions
11:30 Lunch in restaurant
12:30 In-depth tours: electronics, hydro-mechanical, engineering and testing
14:30 Procurement (direct and indirect), requirements of suppliers
16:30 End of day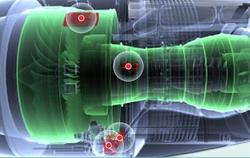 A wide product portfoliio, electronic and hydromechanical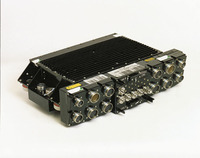 Electronic engine controls for Rolls-Royce Trent engine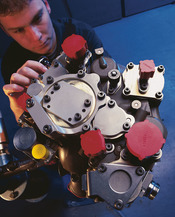 Afterburner fuel pump controls for Eurofighter Typhoon
Assembling electronic controls
What you will get on the day
Rolls-Royce and the Midlands Aerospace Alliance have set up a programme at Rolls-Royce in Birmingham to give you the facts you need so you will understand what it takes to be a supplier of products and services to a global company like Rolls-Royce.
In-depth knowledge about the structure of purchasing at Rolls-Royce relevant to potential suppliers.
A thorough understanding of how the purchasing function operates and makes decisions.
Meet and network with senior Rolls-Royce executives.
Your company's capabilities presented in an Inside Rolls-Royce Control Systems with the MAA supplier capabilities brochure that will be published at the visit.
Tour of Rolls-Royce Derwent Building in Birmingham facilities.
Copies of presentations

so you have a full set of notes (tbc)

Refreshments on arrival and lunch
Following the event, when you have had the chance to absorb and reflect on the information presented, an opportunity to state succinctly what contribution you believe your company may be able to make as a supplier, in a document that will be circulated to key decision makers at Rolls-Royce Control Systems.
Notes
Warning! This is not primarily a "meet the buyer" event but an excellent opportunity for you as an aerospace supplier to spend quality time assessing your company's fit with the requirements of a global competitor like Rolls-Royce.
Numbers are strictly limited to a maximum of 50, so book early to avoid disappointment
The MAA in consultation with Rolls-Royce reserves the right not to permit some companies to participate in this visit, most obviously in cases of direct competitive conflict of interest.
For security reasons, we may need to know your country of birth and nationality. Details will be supplied closer to the date.
All money generated from your participation in this event goes towards the Midlands Aerospace Alliance, a non-profit organisation owned by its 300 members.
Delegate rates
| | |
| --- | --- |
| Members of the MAA | £275 |
| Members of ADS, Aerospace Wales, FAC, NWAA, WEAF | £325 |
| Other delegates | £375 |
Want to be sure this event is for you?
The Midlands Aerospace Alliance believes our Inside . . . with the MAA events provide invaluable knowledge for aerospace suppliers. As a leading member of the MAA, Rolls-Royce kindly sponsors events like this as Meggitt, Moog and UTC Aerospace Systems have also done.
See what your peers think about our previous special Inside . . . with the MAA events.
---
Bookings now closed! Book your place before 12 noon Thursday 31 Jan.