Group mission
"Support member companies to identify and develop new business opportunities."
Alan Dunbar has recently been appointed Chairman of the MAA. His successor as chair of the Business Development Group will be announced in due course.
Message from the chair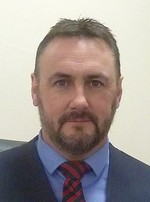 The MAA Business Development Group has met four times per year since 2004 -- that's more than 60 meetings and more than 2,500 person hours! We're here to guide the MAA team and advise the MAA Board on how the MAA can best support our member organisations on all things related to business development and marketing. I've been in the chair since 2018, having replaced Wendy Stopher, Group Purchasing Director at Rolls-Royce. I firmly believe, as I know does our Chief Executive Andrew Mair, that group discussions and ideas over the years have played a vital role in ensuring the MAA delivers what our members want, in the excellent detailed execution of our events, and in the MAA's often bold and innovative initiatives.
Click here to see just a few examples of what the Business Development Group leads on. That all this is delivered on a frequent and consistent basis with only 2 full-time equivalent staff in the MAA office working on business development is due in no small measure to us in industry being fully committed to contributing our time, our ideas and our experience to guide and maximise the impact of the MAA's professional staff.
The group has its own portfolio of activities to lead on. Beyond this, on big MAA events like the annual conference and dinner, the group makes proposals to, and advises, the MAA board. While every MAA event has always had time for networking built in, more recently the Business Development Group has been looking at how we can actively help members network at all MAA events. I'm proud that the group initiated the first Midlands Aerospace Exellence Awards in 2018 to publicly recognise the excellence of many of our companies.
The MAA embodies the best of "working together" to achieve what we can't do by ourselves, and I'm delighted to contribute what I can to that. I am a firm believer that better communication can help us identify more opportunities and solve pressing problems together. We could not do that without the members of the group, below. To them, and to the many past members of the group, a warm thank you!
Alan Dunbar

Current group members
Mike Beirns, Client Services Director, Alliance Procurement Solutions Ltd
Emma Burgess, Marketing Manager, Midlands Aerospace Alliance
Michael Carlisle, Business Development Manager, Independent Forgings and Alloys Ltd
Joanne Cole, Member Services Manager, Midlands Aerospace Alliance
Alan Dunbar, VP of Business Development, Mettis Group (Chair of MAA Board)
Jo Eva, Strategy Executive, Rolls-Royce
David Fisken, Head of Business Attraction, West Midlands Growth Company
Neal Hillier, Sales Manager, Aerotron Composites
Rob Holmes, Vice President Aerospace, Hardide Coatings Ltd
Dr Andrew Mair, Chief Executive, Midlands Aerospace Alliance
Elizabeth Monk, Military Programme Manager, Global Sustainment, Moog Aircraft Group
Rob Moon, Business Development Manager, Prodrive
Brian Mountford, International Trade Advisor, Department of International Trade
Maxine Oatridge, General Manager, Midlands Aerospace Alliance
Luke Parker, Director, Acres Engineering
David Whiffin, Managing Director, OdiliaClark