Constitution of the board
The major aerospace companies Meggitt, Moog Aircraft Group, Rolls-Royce and UTC Aerospace Systems are permanently represented on the MAA board of directors by senior managers. MAA members elect additional directors for two-year terms. Other directors are appointed to ensure that a variety of expert perspectives from across the Midlands aerospace cluster are brought to bear on board decision-making.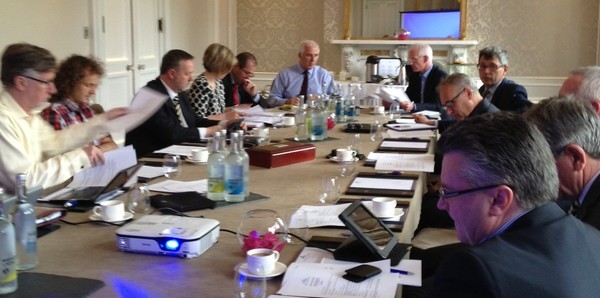 MAA board meeting
MAA chair and vice chair
Our chair and vice chair are David Danger and Peter Smith. David also chairs the MAA Finance Committee.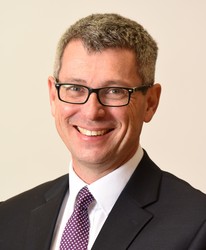 David Danger, Managing Director, Materials and Non-Destructive Testing, Intertek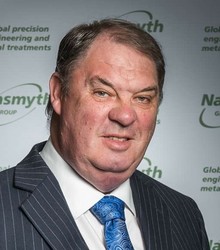 Peter Smith, Chairman and Chief Executive, Nasmyth Group
Electing new directors
MAA Chief Executive Andrew Mair announced the names of one newly elected director and two directors returned to the MAA board for two year terms of office at the MAA members meeting and AGM on 7 November 2017.
The new director is Peter Bruch, Managing Director, AE Aerospace. Dr Alan Duffield, Group Business Development Manager, Winbro Group Technologies Ltd and Steve Cheetham, Managing Director, PK Engineering Ltd, were re-elected. Andrew Mair thanked Christopher Biddle from ATS, Robert Hirst from Assystem, Stephen Molloy from Gobel & Partners and David Whiffin from Gobel & Partners for standing for election to the board.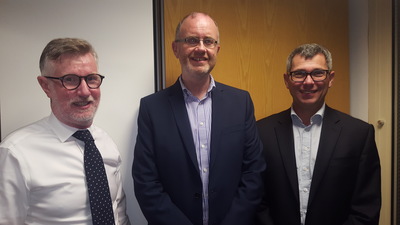 Pictured: Andrew Mair CEO, Peter Bruch Managing Director AE Aerospace and MAA Chairman David Danger.
Major company directors
Steve McMulkin
Group Quality Manager
Meggitt
Coventry, Birmingham, Shepshed
Stuart Mclachlan
Group Vice President & General Manager
Aircraft Control Components Sector
Moog Aircraft Group
Wolverhampton
Wendy Stopher (Chair, MAA Business Development Group)
Head of Group Purchasing
Rolls-Royce
Birmingham & Derby
Kevin Langdown
Operations Director
UTC Aerospace Systems - Actuation Systems
Wolverhampton
Elected directors from the supply chain
Stephen Cheetham
Managing Director
PK Engineering
Hereford
David Danger (MAA Chair)
Managing Director, Materials and Non-Destructive Testing
Intertek
Derby
Alan Duffield
General Manager, Winbro Advanced Machining
Winbro Group Technologies Limited
Coalville
Peter Bruch
Managing Director
AE Aerospace
Birmingham
Peter Smith (MAA Vice Chair)
Chairman and Chief Executive
Nasmyth Group
Coventry and Pinxton
Appointed directors
Neil Holmes
Managing Director
Columbia Precision Ltd
Robin Hill (Chair, MAA Technology Development Group)
Head of Electronics
Rolls-Royce

Jay Patel
Head of Economic Development
Wolverhampton City Council
Neil Rawlinson
Director - Strategic Development
The Manufacturing Technology Centre
Councillor Martin Rawson
Deputy Leader
Derby City Council
Annette Rothwell (Chair, MAA Supply Chain Performance Group)
Vice President, Operations Excellence
Esterline Corporation
Tony Tinley
Regional Officer
Unite the Union