---
Fifty MAA members and guests gained special insights into nuclear industry business opportunities at a one-day event co-hosted by the MAA, Rolls-Royce and the Nuclear Advanced Manufacturing Research Centre.
According to MAA chief executive Dr Andrew Mair: "aerospace suppliers are ideally suited to diversify into the UK's growing nuclear industrial base and this intensive event provided them the knowledge they need to plan their own market entry strategies."
Participants were presented with six different perspectives over the course of the day:
hearing about Rolls-Royce's plans to manufacture key systems and components for future nuclear power stations and opportunities to become suppliers to Rolls-Royce
learning how the Nuclear Advanced Manufacturing Research Centre can help them understand their potential market position in supply chains to Rolls-Royce and other key players
comparing -- first-hand - what it takes to be a supplier to aerospace, oil & gas and nuclear sectors thanks to leading supply chain company Helander Precision
networking one-to-one with Rolls-Royce purchasing executives responsible for

civil nuclear new build delivery
raw material/forging
pumps, valves and fabrication
machining
bought out finished including heat exchangers, tanks and vessels
electronic controls and instrumentation

learning how they can participate directly in the UK's Fit for Nuclear programme to identify competent new suppliers to the industry.
witnessing the Nuclear AMRC's growing portfolio of R&D and manufacturing equipment during an extensive tour .
Having had the chance to absorb and reflect on the information presented, the next step will be for participants to state succinctly what contribution their company may be able to make as a supplier, in a document to be circulated to the Rolls-Royce nuclear procurement team.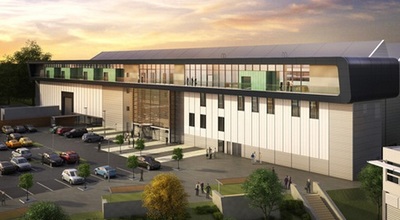 Nuclear AMRC, Rotherham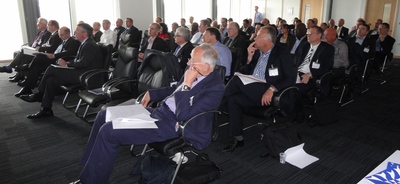 Inside Rolls-Royce Nuclear with the MAA participants
Nuclear AMRC tour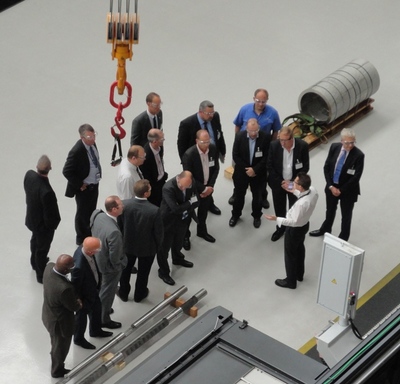 Nuclear AMRC tour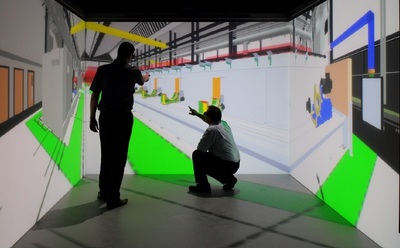 Virtual reality factory planning at Nuclear AMRC