The new contract is to provide components for Martin-Baker.
---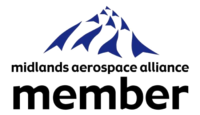 The advanced composites manufacturer Pentaxia has secured a supply deal with the UK designer and supplier of military aircraft ejection seats.
Pentaxia has invested heavily in the latest state of the art composite press forming equipment to produce the high performance yet lightweight components. Finished to a high tolerance and specification, the seat components are designed to optimise space and minimise weight, both of which are at a premium in a cockpit environment.
Pentaxia's managing director Stephen Ollier, said:
This is good news for UK manufacturing and our aerospace sector. It's also the biggest contract in our eight-year history and is the culmination of a mutually beneficial partnership between our two companies that has developed over the last year. There's a lot of synergy between us; we're both family-run firms and are committed to delivering high quality products that are utterly reliable. Our customers count on us to deliver on time, and by keeping every stage in-house, we have complete control over our manufacturing line and delivery.