MAA survey of aerospace suppliers in the Midlands
---
To read the full report, please click here.
The aerospace sector is one of the UK's flagship manufacturing industries and the Midlands region is home to one of the world's biggest aerospace business clusters. The industry has grown rapidly over the last fifteen years with output doubling and employment increasing by more than half. This growth has been fuelled by high-technology and precision engineering companies ramping up production to meet global demand for new, fuel-efficient aircraft.
However, in recent months, a number of uncertainties have been clouding the horizon including the suspension of production of the best-selling Boeing 737 MAX aircraft and Brexit.
By early 2020 these uncertainties were already placing strains on aerospace supply chain companies that have been making significant investments in order to grow their production capacities and R&D capabilities. The Coronavirus outbreak is therefore hitting an economically-healthy but financially-pressured aerospace cluster.
We surveyed a panel of Midlands aerospace suppliers on 19th and 20th March to understand the impact the Coronavirus is having and the actions the companies are taking. There were six key findings:
Prime aerospace customers (companies like Boeing and Rolls-Royce) do not yet appear to be providing much information to suppliers or changing their order books. We're expecting to hear more about their plans in the coming weeks.
Aerospace customers have heightened their monitoring of suppliers and are currently seeking continuity in deliveries.
Manufacturers are experiencing supply issues when ordering from companies that have had to stop work because of regulations in heavily-impacted countries such as Italy.
Financial priorities centre around generating short-term revenue and maintaining cashflow. This is challenging when some projects are easier for customers to delay or switch off and this is causing financial issues.
Midlands suppliers have also been putting in place sophisticated systems for managing people and adapting policies to protect wellbeing and safety while continuing to deliver.
Both manufacturers and service providers want government bodies to be more decisive in terms of actions to reduce the impact of the Coronavirus outbreak and to offer financial support to industry to keep capabilities intact and keep people employed.
To read the full report, please click here.
Stop press! The MAA's own media searches have noted this relevant news from some big aerospace customers published on 23rd March 2020, which provides useful context.
Following a short closure last week, Airbus's active policy is to continue aircraft production, not lay off staff, and to support suppliers (Le Monde)
Boeing is now going to close its Washington State factories for two weeks starting this week (Seattle Times)
German engine maker MTU is going to stop production for three weeks starting this week, in part related to disruption of supplies from (unnamed) affected areas (Flight Global)
GE is laying off 10% of its Cincinnati workforce (no detail on which employees, or any production changes) (Cincinnati Enquirer)
These are unprecedented times and we are expecting many changes over the coming weeks and months. For this reason, we have also decided to set up two weekly webinars to keep you updated, share best practice and provide advice on a regular basis.
Look out for (on this website):
the "DRAMA additive hour" on Tuesdays at 11:30am for all things additive manufacturing
and the
"Aerospace UP" hour on Thursdays at 11:30am for all things aerospace, Midlands, MAA and Coronavirus . . .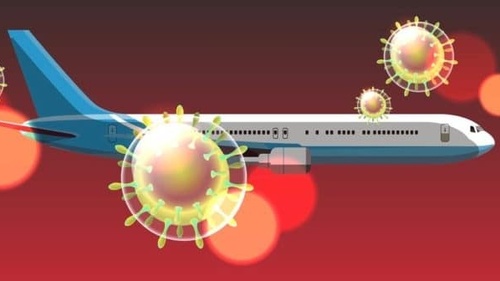 picture www.agilitypr.com