Beating its competitors to win the SEA/CHTA industry award for "Outstanding Company Achievement".
---
UK Industry Associations for Surface Engineering (SEA) and Contract Heat Treatment (CHTA) held their biennial Awards event in Manchester at the end of September. The Surface Engineering & Heat Treatment Awards were advertised as "a high profile flagship event, not only for the industry itself, but also for its customers and suppliers. It is a showcase event which is an opportunity to inform the world about the vital role surface finishing plays in UK manufacturing".
The Outstanding Company Achievement Award was won from our submission of a first-hand summary, including substantive evidence, of what Hauck Heat Treatment describe as "The Challenge". The specific example used in our entry was from the most effective of our 6 sites in the UK to demonstrate areas of success, although all our sites have a similarly impressive story to tell.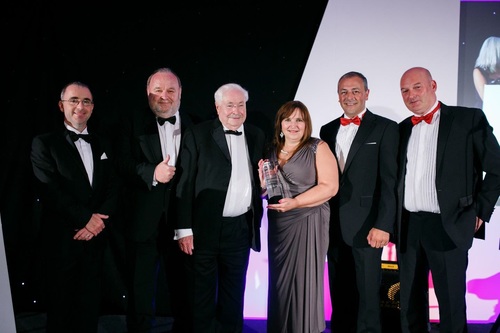 Click here for more information.