Exhibit on the Midlands Aerospace Alliance stand.
---

The MAA at Farnborough 2016
We are pleased to announce that the Midlands Aerospace Alliance will be exhibiting at the Farnborough International Air show which is taking place from 11 – 17 July 2016.
Farnborough is again set to be the biggest, most internationally attended aerospace event in the world – a globally renowned showcase of aerospace equipment and technology. As such it provides the perfect venue for the world's civil and military aerospace suppliers and their customers to meet and discuss, finalise and announce their business transactions.
Exhibiting with the Midlands Aerospace Alliance
Participating in an event of this size with the MAA can help take away many concerns – costs and time being the main ones.
The MAA team works with stand designers to give you an inclusive price where there are no hidden extras. With minimum input your company can turn up to the event welcomed by a highly visual and professional stand.
An excellent location has been booked in Hall 1 within the UK Pavilion. The stand is a huge 288m² and includes 28 pods. MAA stand pods give companies an excellent base to meet with new and existing clients and that all-important physical presence to represent your company with the MAA taking enquiries while you go and meet with key contacts in the aerospace industry.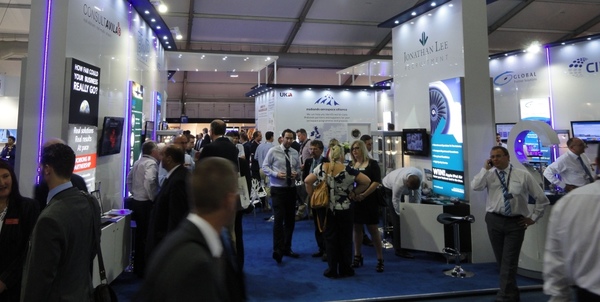 Busy MAA stand in 2014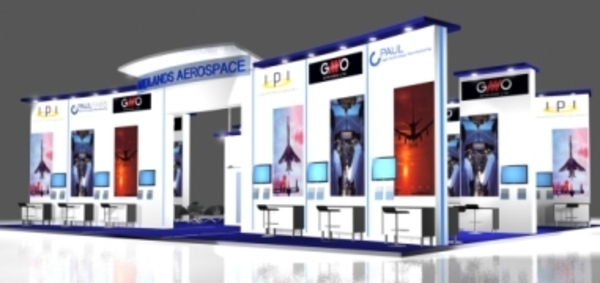 Stand design for 2016
Get involved now
It may seem early to be booking your place on the MAA stand but members are already reserving their space.
Click here for more information, or contact emma.burgess@midlandsaerospace.org.uk, 024 7643 0250.