Parc des Expositions - Toulouse Expo
---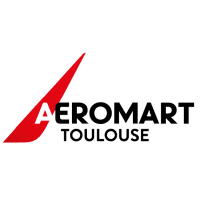 Visit the Midlands Aerospace Alliance team at Aeromart Toulouse 4 - 6 December 2018 at booth G41. An international business convention for the aerospace industry with one-to-one meetings and conferences.
For the first time during Aeromart Toulouse, a special focus will be put on space infrastructures and the space supply chain. The new emphasis on space is the challenge of this 12th edition and will be the main focus on December 6, through panel discussions and thematic workshops. Start-ups, SMEs and OEMs will share their knowledge, experience and best practices.
Aeromart Summit topics – Big Data Analytics, Virtual Reality & Augmented Reality
The summit, December 4, will focus on digital technologies that optimize the performance of the aerospace industry, including: big data analytics, virtual reality and augmented reality, additive manufacturing and more.
Click here for more information.