BHR Group, Cranfield
10 May 2018
08:30 - 14:00
---
Kindly hosted by

Integrated simulation and testing - The route to shorter product development cycles and improved through-life performance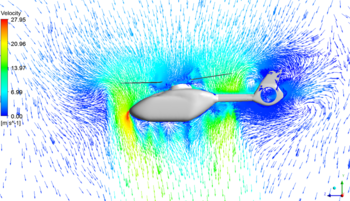 Keeping up with OEMs who are dramatically increasing production rates for components, systems and services offers great opportunities for the supply chain. However, realising these opportunities requires the introduction of additional capacity, processes, people and ways of working.
Learn how to implement the latest digital methods in your business from our programme of speakers;
Rolls Royce - presenting on automated thermal analysis for design space explorations based on reduced-order aerodynamic models
BHR Group – discussing the use of real time fatigue measurement in conjunction with computer prediction to extend aircraft maintenance period.
Digital Engineering and Test Centre – explaining how modelling and simulation in manufacturing can reduce product development costs & increase quality - the benefits achieved by large automotive companies from collaboration and efficient sharing of research in a competitive environment.
Extrude Hone – detailing how to reduce manufacturing time using a predictive process for abrasive flow machining and polishing of aerofoil profiles.
add2 – embedded systems simulation testing.
To view the agenda please click here.
Further discussions and networking will take place over lunch and during a tour of BHR's extensive fluid engineering facilities.
In this event you will learn about HIL and how it could work in the aerospace sector. You will also find out through practical examples of how SME companies are working closer together to integrate their sensing or measurement equipment with complex numerical prediction tools with the ultimate goal to develop a product with the numerical models embedded in a simulation black box.
Digital technology is also pushing how and where we want to make measurements and how we implement this in the physical world. For instance how we want to measure and control mechanical structures or when we measure load or deformation using sensors, be they pressure sensors or fibre optic cables. So the event will also discuss some of the challenges in making measurements and talk about some of the pitfalls in the use of sensors for accelerated testing with the goal of enhancing the quality of testing.
About BHR Group:
BHR Group is an international fluid engineering consultancy. It provides engineering design and development solutions for critical systems and components operating in extreme environments in the Aerospace sector. These include:
- Simulation-led design
- Product development and qualification
- Testing and validation
- Engineering consultancy and collaborative research
This event is free for MAA member organisations and costs £40 for members of our aerospace partners AWF, ADS, FAC, NWAA and WEAF, and £80 for non-members.
Please note that places are limited on this event so book now to avoid disappointment.
---
Book your place now