Our how-to guide to exhibiting at aerospace tradeshows
27 Feb 2019
16:00 - 17:30
---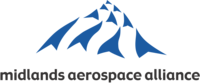 This event is primarily aimed at companies that have booked space to exhibit with the Midlands Aerospace Alliance at the 53rd Paris Airshow, 17–23 June 2019. Other member organisations that may wish to exhibit with the MAA in future -- either at the Paris or Farnborough Airshows -- are also very welcome.
The in-depth "all-you-need-to-know" run-through we will be giving to our exhibitors, and the Q&A opportunity, will be really useful for both types of participant.
Please note the meeting is for MAA members only and places are limited to two people per company.
---
Book your place here