Company's largest ever heat treatment oven for Bombardier C Series work
---
The UK's first and only specialist in the heat treatment of aluminium alloys have recently invested £500,000 into manufacturing aerospace Oven 30.
Oven 30 allows AHT to solution treat larger products and is the largest oven the company have ever owned. Its dimensions are 2.15m by 2.15m on the base and 2.5m high, which is the usable volume that they have to process parts.
AHT managing director, Adrian Church said: "We've built and installed the biggest piece of heat treatment equipment we have ever had, in order to do work for a customer who are making parts for the new Bombardier C Series plane.
"We didn't have the capability to quench into polymer, so we expanded it when we learned about the C series. The turnover will increase with the new machine, although our industry is one where we invest speculatively. The production capacity on that line can double for much less investment than that."
Click here for more information.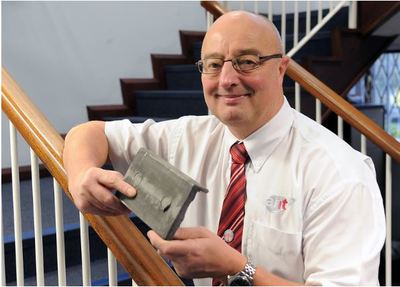 AHT Sales Director Ian Perks with a part heat treated by Oven 30