MTC, Ansty Park, Coventry
---
Book now!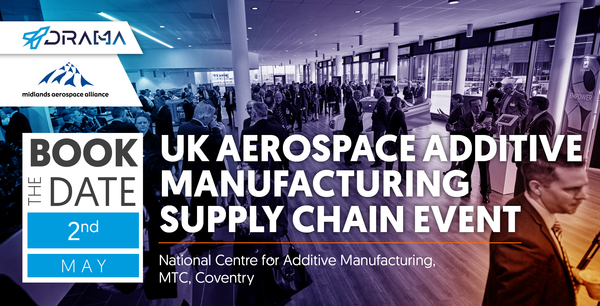 The agenda will include speakers from the aerospace primes, giving their perspective on Additive Manufacturing, a few smaller companies will also talk about some of their additive experiences. Workshops will be held to explore where you are on your additive journey and to get your input to how the DRAMA project can help you. There will be a buffet lunch and a tour of the state of the art facilities.
A full agenda will follow soon.
This event is free to attend.