Helping member companies win new aerospace business is central to the MAA's mission.
Publicising member capabilities
We do this principally through our on-line member directory and its printed counterpart.
In 2016, 4,000 copies of this in-depth document were printed. Many companies in the Midlands and beyond use the directory to find new suppliers.
Providing in-depth knowledge on future aircraft programmes and aerospace markets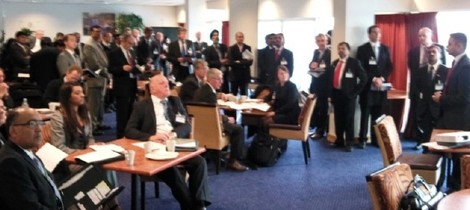 Our regular events are a mainstay of MAA activity, covering such subjects as how to enter defence markets, new civil aircraft programmes, opportunities in UAV markets, how to do business in Indian aerospace, and many other market areas.
First-rate speakers present at MAA meetings from companies including Leonardo, Airbus, BAE Systems, Boeing, Bombardier, GKN, Lockheed-Martin, Moog, Rolls-Royce and Thales. MAA members including smaller companies regularly share their experience.

Networking through regular members meetings
Our quarterly members meetings have been running like clockwork since 2002.
Organising meet-the-buyer activities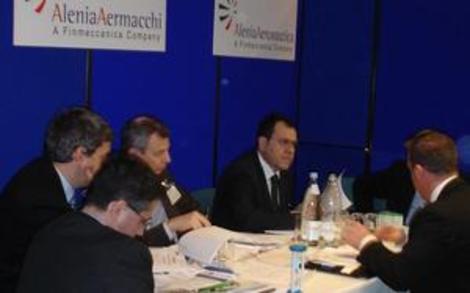 We worked with our partners at UK Trade and Investment (now Department for International Trade) to organise three very successful meet-the-buyer events, at Rolls-Royce facilities in Derby.
Each time, Midlands companies have been able to meet with up to ten of thirty overseas aerospace buyers who have flown in to the Midlands from around the world for the day.
Exhibiting at airshows
We have exhibited with member companies every year since 2004 at the Farnborough and Paris international airshows and a number of smaller events.
Helping companies develop new customer relationships
We do this one-on-one on a regular basis, whereby we use our extensive knowledge and network to create new relationships for member companies with potential customers for their products and services.