Exhibit with the Midlands Aerospace Alliance at the Paris Airshow 2017
19 Jun 2017
(19th - 25th)
---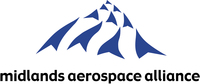 Are you interested in exhibiting with the Midlands Aerospace Alliance at the Paris Airshow, 19 - 25 June 2017?
The show will take place at the Le Bourget Parc des Expositions and once again will bring together all the players in this global industry around the latest technological innovations. The first four days of the show will be reserved for trade visitors, followed by three days open to the general public.
The MAA have started making plans for a stand again in an excellent position within the UK Pavilion alongside ADS and the other regional aerospace alliances.
To register your interest and more information contact Emma Burgess, MAA Marketing manager, 024 7643 0250.
Since its launch in 1909, the International Paris Airshow has constantly grown, and remains the largest aerospace event in the world. The show is a special time for every company, providing an occasion to meet up with all the key players in the aerospace industry, seize fresh commercial opportunities, present their expertise and innovations to the world, and form technological and industrial partnerships.
Exhibiting at the International Paris Air Show means very simply participating in the most extraordinary events, and the most fascinating gathering for the industry and all its players, manufacturers and users.
The largest show in the world (2015 figures):
2,303 exhibitor companies from 48 countries
296 Official Delegations from 91 countries
149,947 trade visitors
Business deals (2015): $130 billion worth of orders were announced including:
934 commercial airliners
Airbus, Boeing, ATR, Embraer ($112 bn)
Airbus: 421 aircraft ($57 bn) – Boeing: 331 aircraft ($50.2 bn)
835 CFMI engines ($14 bn)
52 Airbus Helicopters (€550 m)
900 micro-satellites for Airbus Defence & Space (constellation for Internet connections)

The MAA stand design in 2015
Your company could be part of a stand like this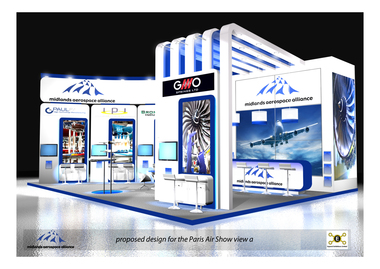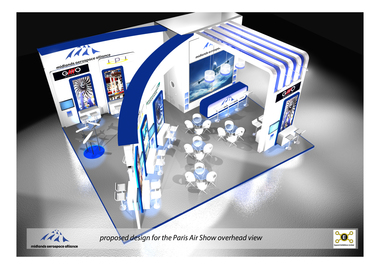 To see the MAA Paris airshow 2015 report including previous exhibitors feedback about the show click here.