An evening of business networking for 200 MAA members and guests
---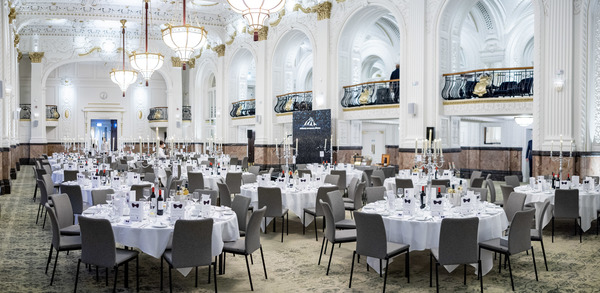 The ballroom awaits the guests
Aerospace companies from across the Midlands gathered in Birmingham for our popular, black-tie dinner on 14th October. The event was an even greater highlight this year as, for many, it was the first opportunity in almost two years to get together in person with colleagues, partners, suppliers and customers all in one place.
Nearly 200 guests from almost 50 companies were treated to spectacular surroundings as the sell-out event was one of the first to be held in Birmingham's Grand Hotel following its £45m restoration and refurbishment. The Champagne drinks reception, sponsored by Deloitte, was filled with lively conversation and it was inspiring to hear about companies' eagerness to keep moving forward despite the continued uncertainty and optimism around the industry's recovery.
Before dinner, guest speaker, Bridget Phillipson MP, Shadow Chief Secretary to the Treasury, took to the stage to share her perspectives on the future of the industry and the importance of investing in greener aircraft technologies to retain the UK's strong global position in aerospace and contribute to reaching net zero.
Bridget talked positively about the Aerospace Growth Partnership's recent submission to the Treasury for a significant uplift and extension of UK aerospace R&D funding. She said the Labour Party wants to see 3% of GDP invested in R&D and was therefore pleased that there was such a strong focus in the submission. Whilst acknowledging the role large aerospace companies play in terms of innovation, Bridget also stressed the importance of stronger government targets for giving direct R&D funding support to smaller supply chain companies spread right across the Midlands and the country.
Conversation continued to flow into the four-course dinner and it was great to see so many people enjoying catching up and establishing new connections around the room.
After participative(!) entertainment from the Drum Waiters troupe, the night ended on a high with a charity raffle. Thanks to the generosity of guests in providing prizes, a record sum of £2,700 was raised for the air ambulance service of Derbyshire, Leicestershire, Rutland, Warwickshire and Northamptonshire which works tirelessly to save lives in our region.
Thank you to the event supporters, Collins Aerospace, Meggitt, Moog and Rolls-Royce, and our wonderful member services team for helping us put on such an enjoyable evening.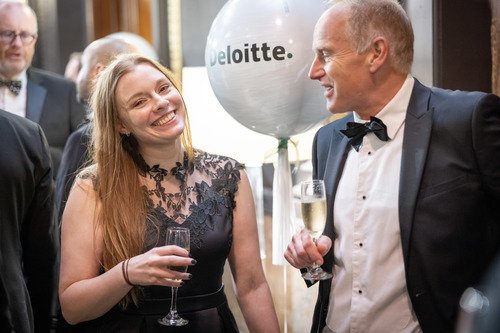 Champagne reception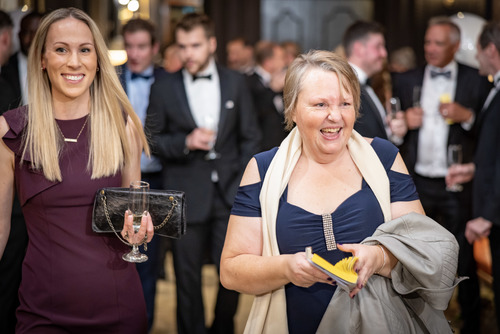 Meeting old friends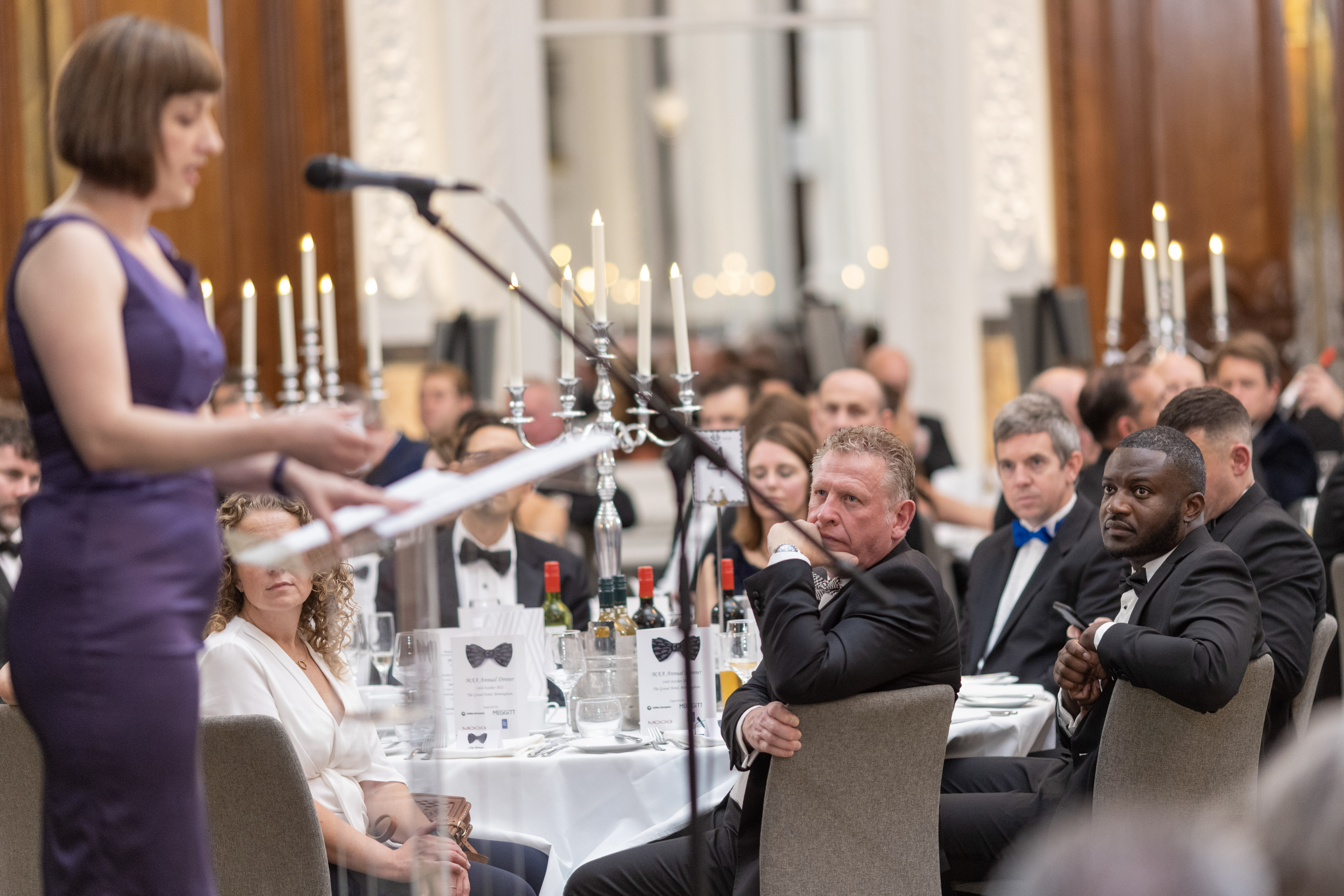 Shadow Cabinet Minister Bridget Phillipson MP
MAA chairman Alan Dunbar welcomes member companies and guests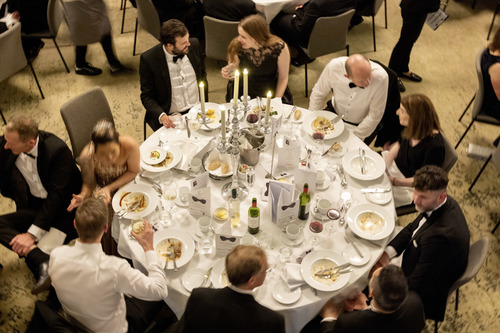 Busy business networking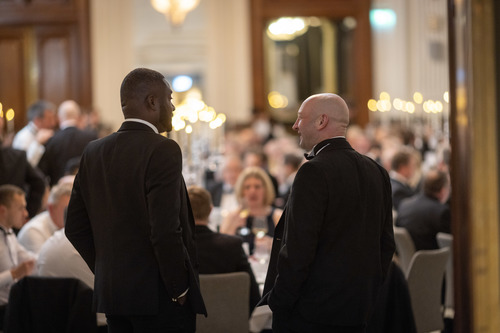 Catching up with colleagues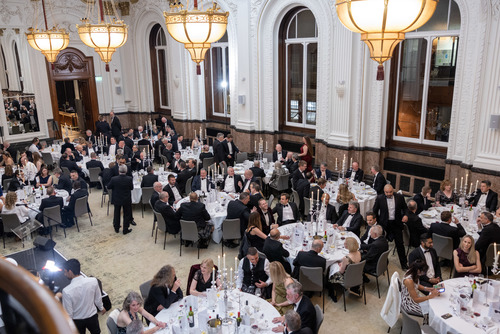 Buzz of conversation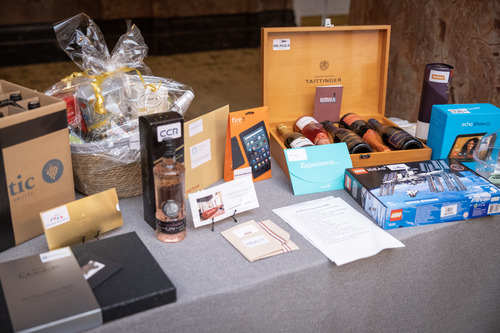 Fabulous raffle prizes raise £2,700 for charity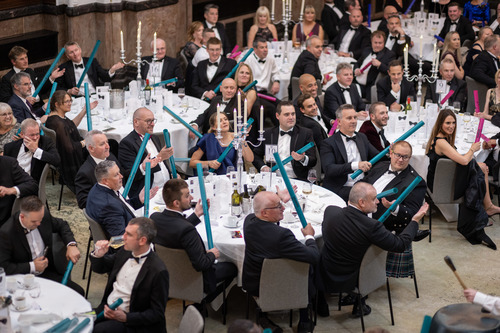 After-dinner entertainment courtesy the Drum Waiters troupe